CODE OF CONDUCT AND NOTICE SYSTEM
Code of Conduct
Germaturk Spor Giyim San. and Trade Ltd. Ltd. is part of the Schwan-STABILO group of companies. Accordingly, we align our actions with the Group's Code of Conduct. The Code of Conduct of the Schwan-STABILO group of companies summarizes all the most important ground rules and principles on which we base our behavior. This provides all employees, customers and partners with a reliable framework for orientation.
The Code of Conduct is divided into four areas:
engage in all business activities
business relations and affairs
behavior in society
Dealing with trade secrets, data and information
The full Code of Conduct can be downloaded here - downloaded here.
Notification System
Our clear commitment to consistent compliance with laws, rules and internal guidelines includes a willingness to prevent and punish abuses.
This clearly includes the fact that we are open to reports of white-collar offenses, serious administrative offenses, breaches of duty under the labor law and other gross violations of rules and laws in connection with Schwan-STABILO.
What specific issues should be reported?
Bribery (also tried) or corruption
Anti-Competitive Behavior
antitrust behavior
theft
embezzlement
Damage to property through embezzlement or fraud
Data protection breach and manipulation of documents
Violation of occupational safety or environmental protection regulations
Extremely inappropriate social behavior, #MeToo, discrimination, harassment
Forced and child labor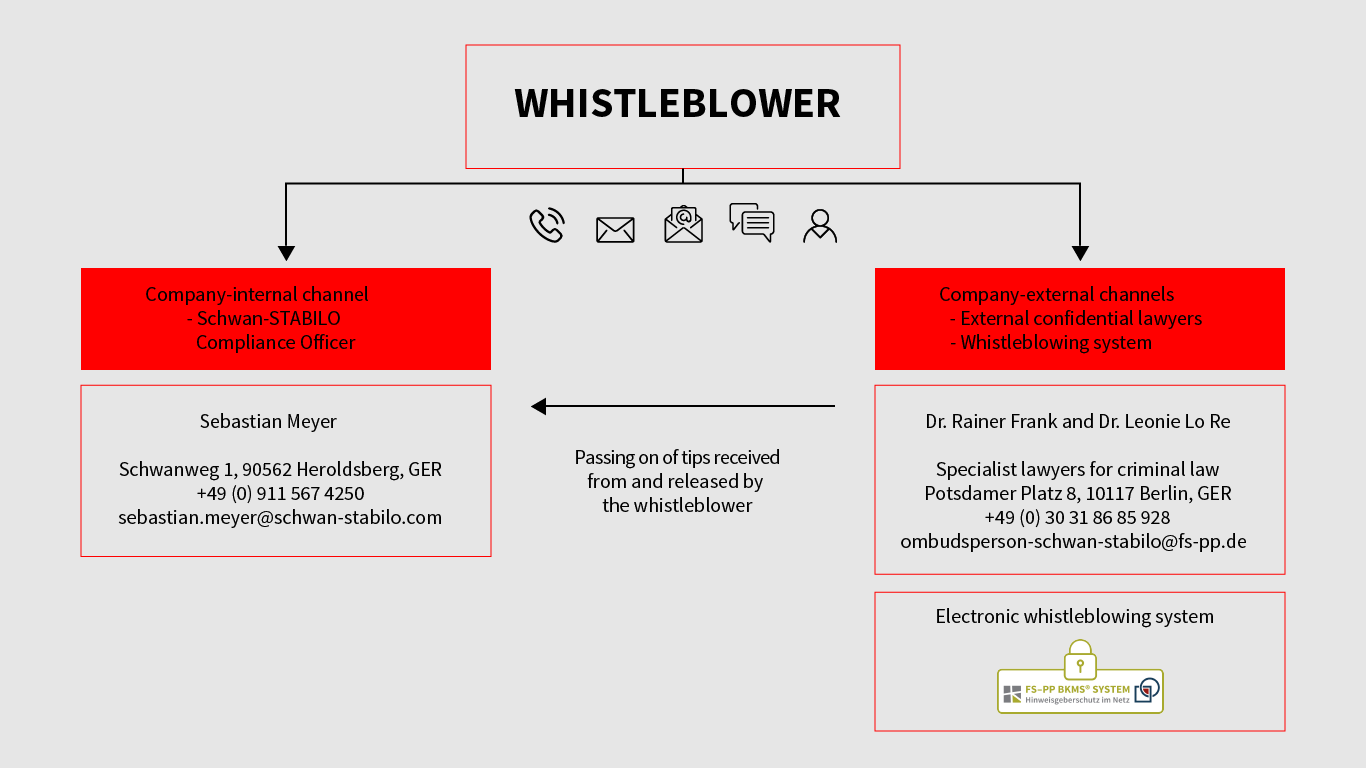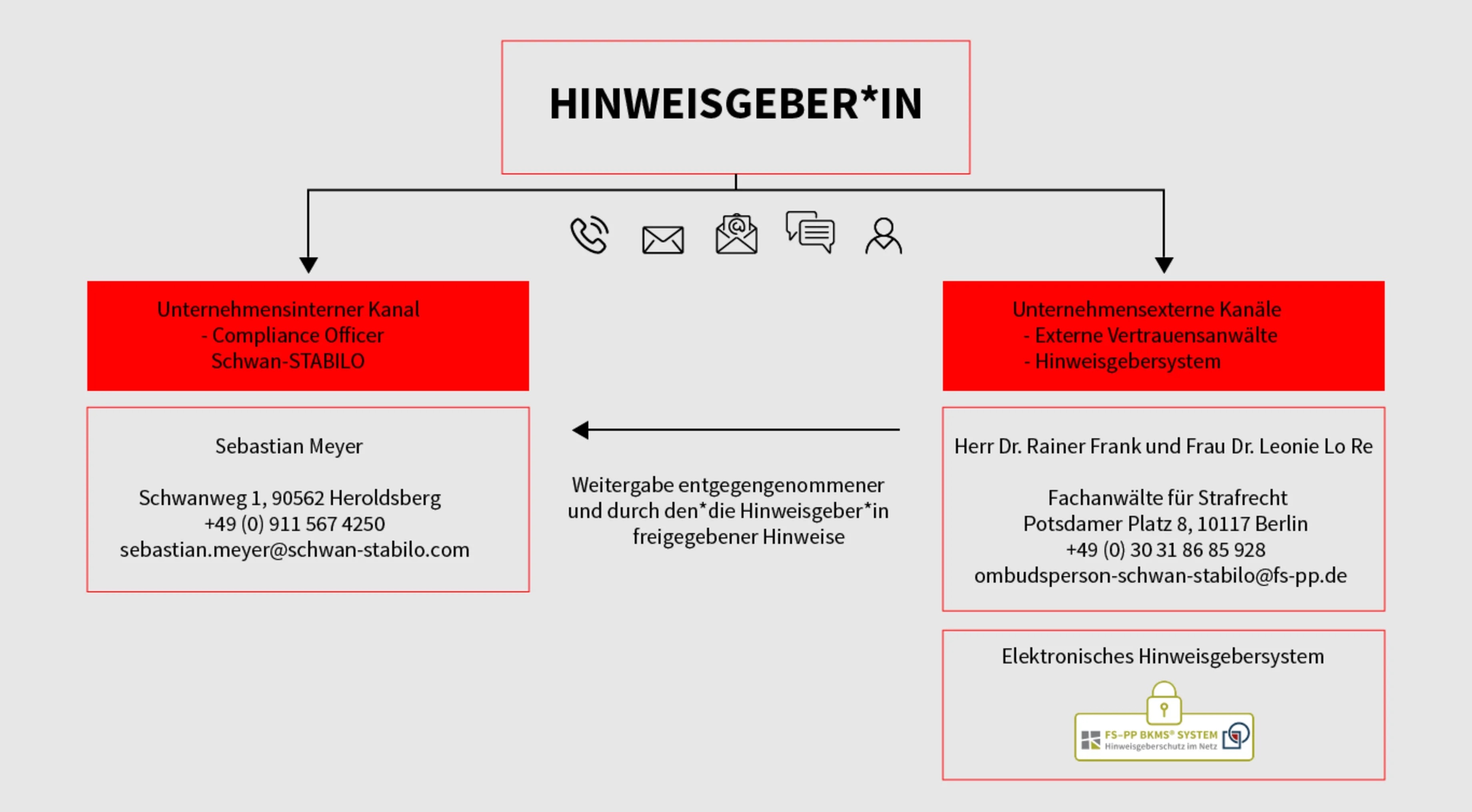 Electronic and anonymous: External notification system
Our electronic reporting system gives anyone the opportunity to report abuse completely anonymously. This path can be useful if you want to protect your identity but still want to draw attention to serious abuse. Whatever the reason you want a top secret framework for your whistleblowing: We create this path for you with the whistleblowing system.
GO TO EXTERNAL NOTICE SYSTEM >>>
GO TO EXTERNAL NOTICE SYSTEM >>>